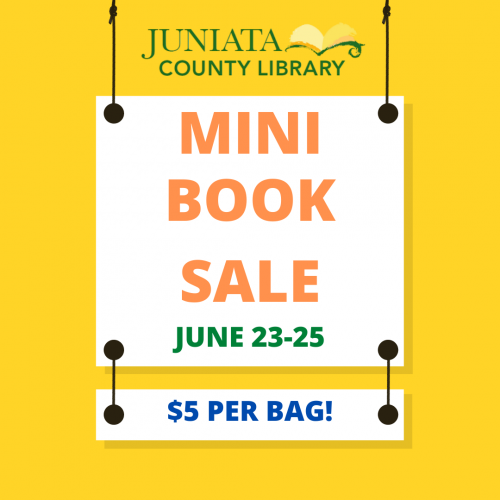 Details and schedule below:
Thursday, June 23rd: 4:00 PM to 7:00 PM (Friends of the Library Members)
Friday, June 24th: 9:00 AM to 5:00 PM 
Saturday, June 25th: 9:00 AM to 3:00 PM
$5 per bag, bags are provided.
Join the Friends of the Library to get early access!
---
Book Donations
You may drop off book donations during regular operating hours.
We accept gently used books, DVD's, and most magazines.
We do not accept faded/yellow/battered/moldy books, textbooks, encyclopedias, and VHS tapes.
Once donated, the books become the property of the library and are evaluated in the same manner as purchased materials. Materials that are useful to the library collection are retained, and other materials are placed in the book sale or disposed of in whatever manner the library deems best. The donor is not notified about the final disposition of the book unless this is specifically requested at the time of donation.
The library cannot guarantee or ensure that donated items will be added to the library collection.
Thank you for your donations to the library!