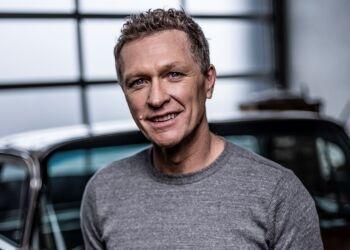 [COUNTRY INSIDER] Craig Morgan kicks off Alaska's 2021 Iron Dog Snowmobile Race Saturday, Feb. 13 by singing the national anthem. The singer joins Pro class riders Feb. 20, the final day of the 2,600 mile trek. "As a part-time resident here in Alaska, I can't wait to partner with Monster Energy on this longstanding tradition in the state," Morgan said in a release.
Monster Energy features a line of energy and protein shakes that helps fuel athletes and outdoorsmen. An avid outdoorsmen himself, Morgan participated in the Fjällräven Polar, a 200-mile, five-day dog sled race that kicks off in Sweden and makes its way through three countries, in 2013. Morgan's trek was filmed for his TV show "Craig Morgan All Access Outdoors."
Alaska's Iron Dog Snowmobile Race is the world's longest and toughest snowmobile race covering more than 2,600 miles in the Alaskan back country. The event starts in Big Lake as racers speed across the Alaska Range and Yukon River before heading to the Bering Sea coast.